PIXRAY, (PIcturing X-RAYs on-line) is a new generation real-time filmless X-ray system for :
• radioscopy
• mammography
• casualty department
• plaster room
• hand surgery
• craniofacial surgery
• angiography
• radiography
• medical diagnosis
• interventional radiology.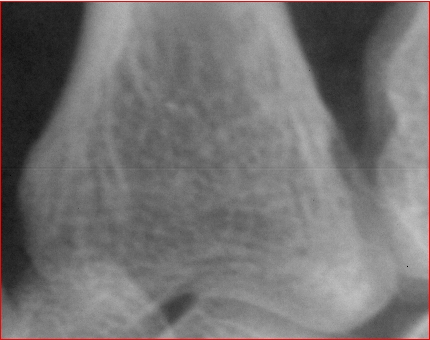 High resolution X-ray images (50 Ám pitch).
The flat panel X-ray detector can easily be integrated in standard X-ray radiography equipment for acquisition of real-time images with significant dose reduction (up to 100 times) in comparison with standard film techniques. PIXRAY is capable of producing up to 30 images/second. It uses a large area solid state pixel matrix based on an amorphous silicon sensor.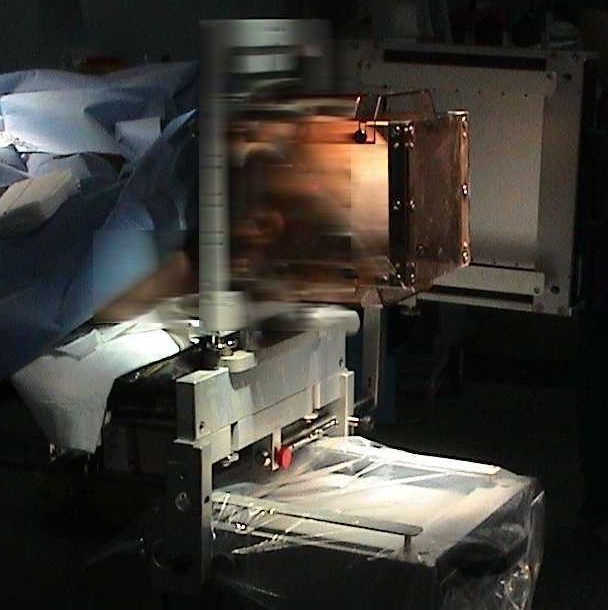 Electrodes introduction in the treatment of Parkinson disease.
The most important advantages of PIXRAY are :
• significant dose reduction, which diminishes the risk of radiation injury for the patient during lengthy or repeated diagnosis and interventional procedures

• wide dynamic range, for example, to follow-up fracture recovery under plaster.
The dynamic images are directly displayed on the PC monitor and archived in digital format using a very user-friendly image processing software, PIX-View. With the help of PIX-View, telemedicine is possible : the medical information can be transferred through the PACS or Internet networks.
Characteristics

• Energy band : 20keV - 400 keV
• Acquisition rate : up to 30 images per second
• Active surface : 12 cm x 12 cm, 20cm x 20cm and now 41cm x 41cm
• Pixel size : from 400 µm x 400 µm down to 50 µm x 50 µm
• ADC resolution : 16 bits (65536 grey levels)

Various models of PIXRAY

---
CLICK HERE TO SEE PIXRAY SHORT BROCHURE

CLICK HERE TO SEE PIXRAY FULL BROCHURE
CLICK HERE TO SEE PIXRAY BROCHURE FOR NEUROSURGERY INTERVENTIONS
---